We received this for review purposes!

Product Links: Parenting Cards
Vendor Information Link: We Choose Virtues
Age Appeal: 3-11
Format: Physical virtue cards and downloads
Price: $38.49
Have you been looking for a good parenting tool to teach your children about the virtues? The King James Version Parenting Cards from We Choose Virtues might be just what you family needs. Your family will learn twelve different virtues:
diligence
helpfulness
perseverance
gentleness
contentment
attentiveness
honesty
kindness
self-control
patience
obedience
forgiveness
Each card has similar features with a Bible verse and what the virtue is not on the front of the card. The back of the card has a "Virtue User Challenge," description of the virtue, "What to say after 'I'm sorry,'" "Teachable moments for … families…," and "The Kids of VirtueVille."
There is also a free download available with your order:
Family Character Assessment (PDF Download)
Our Experience:
I have always known that our family needed to increase our knowledge of the virtues and integrate them into our daily lives. I was excited when we were chosen to review the King James Version of the virtue cards.
As soon as we got the e-mail I downloaded the Teacher's Handbook and the Family Character Assessment. The children and I worked on filling out the assessment. They learned that they had some challenges ahead, but I knew they were up for the challenge. I took a look at the "Teacher's Handbook" and it was very good and helpful. I took a look at the handbook, then I decided we would do two cards a week. I had B and C choose which virtue they wanted to work on, then we looked at it and studied it. We would take the challenges and learn from them. We placed the cards on the bookshelf in the schoolroom so we could look at them daily to see what virtues we had learned.
Now that we have learned the virtues, we go through them daily to see which ones need work and which ones B and C have learned well.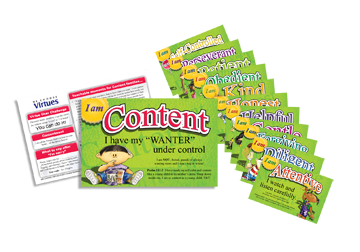 Mama's Thoughts:
I really liked all of the downloads that were made available to us that are part of the WCV Download Bundle. B and C are not into coloring anymore, so we did not print the "Kids of VirtueVille Coloring Book." These coloring pages would be perfect for young children or children who like to color.
The Butterfly Awards were cute, but I do not think that boys would be interested in them. They looked like they would be perfect for girls. B and C enjoy verbal praise not pieces of paper, so I chose not to use them.
I liked that all twelve of the virtue cards were set up in the same way. They had the "Virtue User Challenge," "What to say after 'I'm sorry,'" and "Teachable moments for (the virtue) families…" on the back of the cards. The front of the card had the virtue, what the person should and should not do and a memory verse from the Old Testament.
B and C really enjoyed "The Kids of VirtueVille" and their stories. My favorite character was Hat Matt, because he was very helpful. He wanted to help and he did it. I did not like the character of Cake Jake, because he got to eat as much cake as he wanted to every day. I did not think that set a good example for the children. B and C did not like the character of Cake Jake either.
One of my favorites was the teachable moments, because it was something we could do as a family to become stronger.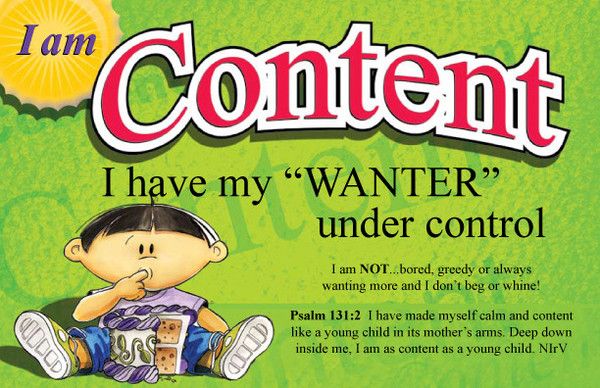 B's Thoughts (boy, age 10, officially in fourth grade):
My favorite card was "I am Attentive." I liked it, because I like watching and listening carefully. I liked the Kids of VirtueVille on the cards, except for "Content." I did not like the Cake Jake story. I did not think it was very good, because he got cake as much as he wanted and whenever. I did not think that was a very good example. I think he should have only gotten one flavor of cake per day and having more should have been the "wanter."
I would recommend these virtue cards for people of all ages.
C's Thoughts (girl, age 8, officially in second grade):
It was fun using the virtue cards. I liked all of the virtues. I did not like the character for "I am Content." I did not think that it was a very good idea for Jake to get cake whenever he wanted. My favorite card was "I am Obedient." Oboe Joe was a good example for being obedient.
I think it is good for people of all ages.
Dad's Thoughts:
The We Choose Virtues cards are quick and easy references, and reminders, for kids to choose to follow the virtues that will help them become successful at the tasks they need to accomplish but more importantly it will teach them how to have good relationships with others. Each 6 x 9 card has the virtue, its definition and a bible verse that references the virtue. They also have a Virtue User Challenge on the back as well as "Teachable moments for (the specific virtue) families" and "What to say after 'I'm Sorry'".
I'm looking forward to seeing how these tools help my children grow and may be a program that you would like to do with your family. Check it out.
Mama highly recommends!
Social Media Links for We Choose Virtues:
Promotions for 2014!
MAY-JUNE: *Promo Code BIG50 for 50% off our amazing set of 12 11x17 Kids of VirtueVille Posters! This is the first time we have ever offered these posters at this price. They are great for school classrooms, Kids Church, or your homeschool room. Kids love them for their bedrooms, bathrooms and kids' hallways.
JUNE-AUGUST: *Promo Code BTS20 for 20% off anything in our WCV Store. This includes any kit. Let's start School with Virtues this year!
*Only one promo code per order