We received Seed Sowers: Gospel-Planting Adventures, by Gwen Toliver, for review purposes.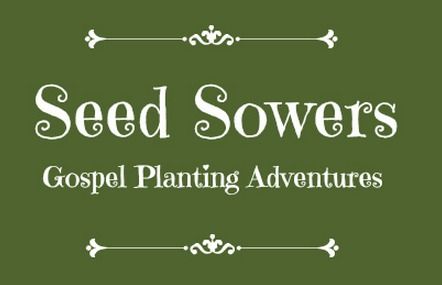 Product Link: http://www.graceandtruthbooks.com/product/seed-sowers-gospel-planting-adventures
Vendor Contact Information: Seed Sowers
Age Appeal: Sixth Grade Reading Level (It can be read to the entire family, with discretion)
Format: 165 page paperback book (ISBN: 978-1-4497-7130-0)
Price: $13.95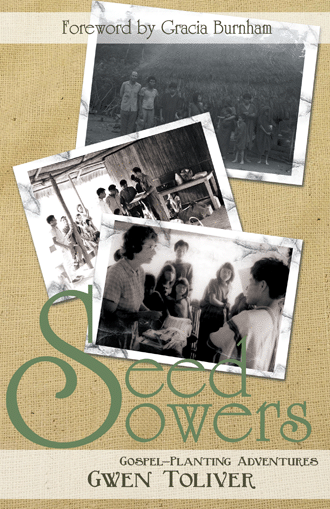 Seed Sowers: Gospel-Planting Adventures, by Gwen Toliver, takes place in many parts of the world, like Papua New Guinea and Mexico, and tells of modern-day missionaries. Rose Dobson, Bob Longacre, Harriet Fields, and Lynn Landweer are just a few of the missionaries whose stories are told in this book. You will read about adventures with a wildcat, a broken communications radio, a broken plane. Some of the stories have happy endings, some do not.
The missionaries were doing the work of the Lord and now many of the indigenous people have a Bible translated into their own heart language.
Our Experience:
Although this book is geared for sixth graders, it works well as a read-aloud for younger children. I really enjoyed reading it. I read it to B and C after I had read it to myself. After I read own of the stories to them, I decided that I needed to preview each story again before I read it to them. I wanted to make sure that each story didn't frighten them.
They enjoyed the stories, but they weren't begging me to read more. I think they realized that being a missionary can be dangerous. We have read other missionary stories before and I don't think they realized how much danger there can be.
I Liked:
I liked the end of the book that showed me when Gwen Toliver conducted the interviews and the section that explained how there is still a need for translators. I didn't realize there was still a need for translators.
I enjoyed learning about missionaries I had never heard of before, like Vi Reimer Stewart.
I enjoyed learning more about the Toliver family and how they are involved with Bible translation through Wycliffe Associates in Texas.
I Disliked:
I liked everything about this book!
What B (boy, age nine, officially in fourth grade) Liked and Disliked:
I liked the story about Dorothy Schaler and the wildcat. It was a very good book. I would definitely recommend it for kids my age and older.
What C (girl, age seven, officially in second grade) Liked and Disliked:
I liked the stories we read, but some of them were scary. The story that was the scariest was the one with Dorothy Schaler and the wildcat. The stories were nice. Being a missionary can be very dangerous.
It would be good for kids my age and older.
Dad's Call:
Gwen Toliver's collection of stories in her book, Seed Sowers: Gospel-Planting Adventures, provides insight into many lives of Christian missionaries who have traveled around the world and into the deepest jungles to share God's word with people who are hearing it for the very first time. There are struggles, hardships, deceptions, disease, and in some cases, death, yet these people who have been called to be messengers carry on with the work.
Not all the stories in Seed Sowers: Gospel-Planting Adventures ends positively, but they show us that even though the messenger has changed, God's task has not. It is His will that remains important. Gwen did a wonderful job pulling these stories together and is well worth your time. I recommend the book for families. Even though there are adult issues discussed in the book we must also discuss these with our children in a way that will prepare them for the challenges of the world and not just shield them from every bad thing that happens. As the saying goes, "You can be like and ostrich and bury your head in the sand but then, you leave your rear end exposed."
Mama recommends Seed Sowers: Gospel-Planting Adventures, by Gwen Toliver.