We received Brinkman Adventures Season 2 for review purposes!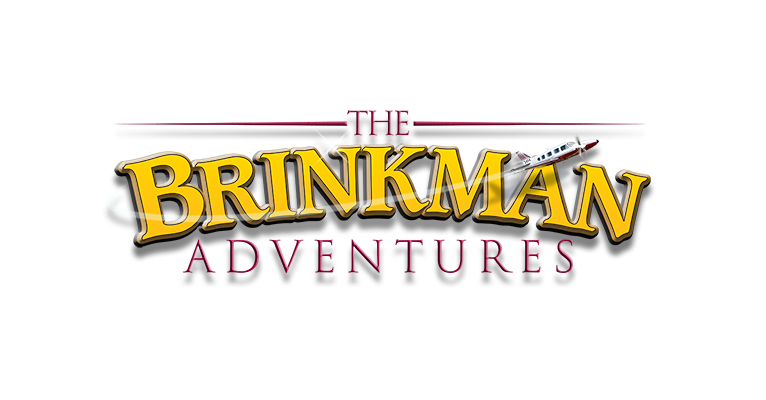 Product Links: The Brinkman Adventures Season 2: Episodes 13-24
Vendor Information Link: The Brinkman Adventures
Age Appeal: For families of all ages
Format: MP3 format or 4 CDs (We received the MP3 format). It includes 12 episodes and more than 5 hours of listening time.
Price: As of April 23, 2014 Suggested donation of $25 per CD set or $17 per MP3 set
In the Brinkman Adventures, the names have been changed, but are based on a a real family. The actors and actresses play themselves in this audio drama and the episodes are based on different stories from around the world.
Here are the episodes from Season 2:
The Mystery Ring
Blue Hat & T-Shirt Bible
How Big is Your God, part 1
How Big is Your God, part 2
Mexico by Bus
Treehouse Academy
Pirates of Mayan Island
Sapphire Slaves, part 1 (not for children under 10)
Sapphire Slaves, part 2 (not for children under 10)
Hadi's Choice (not for children under 10)
Castle of Secrets
On the Run
Our Experience:
We enjoy reading and listening to different missionary stories, so I thought these would be fun to listen to and talk about.
We needed to take a short road trip, so we listened to some of these Christian stories along the way. We listened to others during Bible study time and when B and C worked on their handwriting lessons. We had a lot of fun talking about them.
The children enjoyed all of the episodes, but the two about the sapphire slaves.
Mama's Thoughts:
I really recommend that you listen to the two episodes about the sapphire slaves and "Hadi's Choice" before you let your children under ten listen. The subject material might upset your children.
I liked that there were adventures from different parts of the world and from different people. They just didn't involve the Brinkmans.
There was a wide variety of adventures from bus, boat, and horse rides along with pirates, chickens, and bad guys.
B and C really enjoyed the stories until they heard the episodes about the sapphire slaves. I thought they would like the stories, but they did not. B did not even want to listen to any of the other episodes. I had to reassure him that they were good. It was strange, because they have listen to other stories with similar situations.
My favorite episodes involved the character, John Benti. He told them stories and at the end he would ask, "How big is your God?" These stories showed me that God can work miracles and have unexpected things happen.
B's Thoughts (boy, age 10, officially in fourth grade):
I liked every adventure, except both parts about the sapphire slaves and "Hadi's Choice." I did not like "Hadi's Choice," because Hadi's father said that if he became a Christian, Hadi would no longer be his son. I did not like the ones about the sapphire slaves, because the slaves were children and had been kidnapped.
My favorite adventure was "Pirates of Mayan Island." I liked that in the story Damacio was a relative of Blackbeard.
I think that Brinkman Adventures would be good for people my age and older.
C's Thoughts (girl, age 8, officially in second grade):
The episodes were interesting. The episodes about the sapphire slaves, were not my thing. I liked "Mexico by Bus," because the semis moved so the Brinkmans could go through and go to Belize.
All the episodes, except for the two about the sapphire slaves, would be good for kids my age.
Dad's Thoughts:
The Brinkman Adventure series about a family traveling on missionary trips to serve Christ are quite entertaining and informational. The Brinkman children put together the stories from their experiences and added their voices to the audio tapes. I enjoyed listening to the story of their trip to Belize. They had several adventures just trying to get out of the US.
What fascinates me the most is how God provided answers when the Brinkmans were facing challenges and difficulties. The answers were like pieces of puzzle, they always fit together to make a clear picture.
I recommend getting the Brinkman Adventure audio series as they are just 30 minutes an episode and are great for short travel trips or for longer trips you can keep the story going. When we stopped the car we would sit and listen to the last few minutes of an episode. The are truly enjoyable and revealing of God's love through his answers to prayers.
Mama recommends Brinkman Adventures Season 2!
Social Media Links for Brinkman Adventures: