We received Victus Study Skills System for review purposes!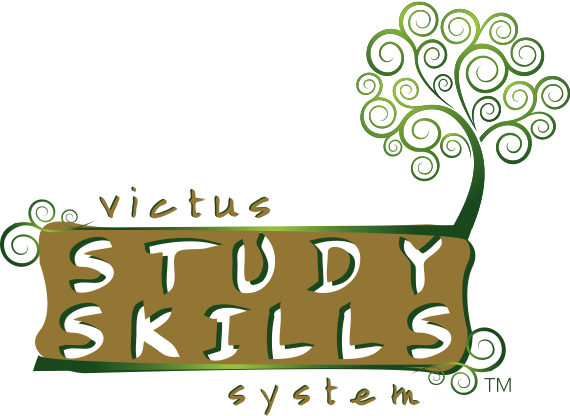 Product Links: Student Workbook and Teacher Edition
Vendor Information Link: Victus Study Skills System
Age Appeal: Works for all ages, but is most appropriate for 5th to 12th grade. There will be more teacher instruction with younger students.
Format: Physical bound books
Price: As of April 7, 2014 the Teacher Edition is $40 and the Student Workbook is $20.
Do your children need a system for learning and studying? B did and he learned how to learn and study using the Victus Study Skills System.
This study skills system has 10 lessons based on three cornerstones ("Where am I am now?," "Where do I want to be?," and "How do I get there?," and includes:
Learning strengths.
Listening.
Note taking and test taking.
Time management.
and more!
The Teacher Edition includes the answers to the questions in the Student Workbook along with instructions on how to best teach the course.
There are a variety of helpful videos and samples along with other products on the Victus Study Skills System website.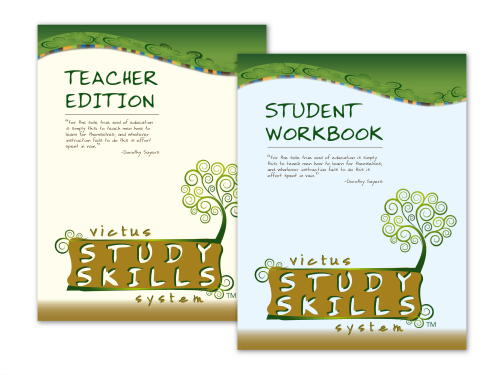 Our Experience:
As a fourth grader I think B is at one of the youngest ages for this study system. I think C would be too young, even though I did have her work on some parts.
I knew after working on the first lesson that it would be too much for B to work on lesson a day. I decided to work on the lessons for twenty minutes at a time, so he would get tired of working on it. I was very glad I chose that way, because he was always interested to work on the lessons.
I had C work on some lessons too, because there were things she needed to learn, even at her age. She leaned what type of learner she is and how to make goals. She found those to be a lot of fun.
Some of the parts were more difficult, because our learning method doesn't utilize tests. B and C also do not have homework. They get their work done during school. I am planning on to start using tests in school in the next year or two, because I know they will need to know how to take them when they are in high school and college.
Mama's Thoughts:
I liked that the purpose of the Victus Study Skills System was to help the student be successful in life. That was great that the the word, victus, from the title means a way of life. That is just what I wanted for B, a study system that would become a way of life for him.
I would have liked a better way of filling in the blanks, like a list of words or a section of text to read.
I think this is a homeschool product we could use every couple of years or review often, so that B and C don't forget the best ways to learn and the importance of a schedule, goals, and knowing how to take a test or study.
The appendix had a lot of information. It is something that needs to utilized.
It is a system that needs to be constantly, to help improve study skills and habits.
B's Thoughts (boy, age 10, officially in fourth grade):
I liked the Victus Study Skills System. I think it would be a good study system for public school, not so much for homeschool. For example, we do not have homework and we do not take formal tests. It dealt a lot with homework and taking tests.
I liked making my goals. I now have goals for videography, math, and healthier eating.
I learned that I am a kinesthetic learner. Mama has been trying to make my lessons more kinesthetic. Mama is almost equal in auditory and visual. Auditory is my lowest one.
Overall, I would highly recommend the Victus Study Skills System to people older than I am.
C's Thoughts (girl, age 8, officially in second grade):
It was fun writing goals. It was fun to see learn that I am an auditory learner.
Dad's Thoughts:
The Victus Study Skills System (or V3S) is a great program to have for your homeschool. It teaches the skills needed on how to: be organized, note taking, listening, goal setting and more. The V3S helps students to understand where their learning strengths are: visual, auditory, or kinesthetic. Knowing how you learn can help you prepare for classes, projects and goals. The Victus 3S program builds the skills students will need to be successful in school and in life. It teaches how to learn not just memorize and repeat for homework and tests. It's important for us to teach our children how to learn so they can learn how to think on their own. And the Victus Study Skills System is a great way to achieve that goal.
Mama recommends the Victus Study Skills System !
Social Media Links for Victus Study Skills System: