We received this for review purposes!
Product Links:
Happy Kids Songs Workbook: Hands-on Activities to Build Character, Social & Emotional Skills (Physical Book)
Friends & Sharing (Volume 1)
Happiness & Attitude (Volume 5)
Manners & Character (Volume 6)
Vendor Information Link: Happy Kids Songs
Age Appeal: geared towards 3-8 year-olds
Format: Download from either iTunes or Amazon, the book is a physical copy
Price: $4.95 for each volume, $13.95 for the workbook
Do you worry about the music that your young children are listening to? I know I do.
Happy Kids Songs by Dr. Mac and Friends contains kid friendly songs that discuss matters such as friends, bullying, happiness, manners, attitude, respect, and responsibility. Each volume contains five downloadable songs in different genres. There is also a corresponding workbook with activities for the kids to do by themselves and activities for the parents to do with the kids.
Friends & Sharing (Volume 1)
Sailing on the Seven C's
Everybody Wants to Find a Friend
Sharing Friends
Happy and Happy Can B
Together
Happiness & Attitude (Volume 5)
Shake it Out and Dance
Who Knows What's a Kudo?
I Don't Understand
Be Good to Yourself
Better Together
Manners & Character
(Volume 6)
H-o-n-e-s-t-y
The Magic Word
Quirks
The Golden Rule
Six Little Kids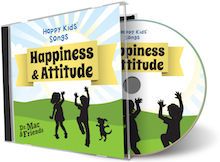 Our Experience:
Our family occasionally needs help with all of the topics included in the Happy Kids Songs, which is why I was happy we were selected.
C really enjoyed listening to the different songs. I kept them on the computer, so I would have them play while we were working on chores or she would just want to listen to the music. We also worked on the workbook together. We had a good time working on it.
I had a hard time getting B interested in the songs and the workbook. I think he was beyond these songs. I think he would have enjoyed them last year or the year before.
I thought all of these songs were very good. And I am very interested in purchasing the other volumes for C to listen to and learn from.
Mama's Thoughts:
I thought words to these songs were very good, but I did not like some of the music. I am more into classical music and country, so the rap turned me off.
These songs would be perfect for anyone who works with young children. They would work in preschool, Sabbath school, and even public school. I highly recommend it to anyone working in these fields.
It was a lot of fun for me to work with C in developing better character.
I did have trouble understanding the words sometimes, so I was glad we had the workbook. I was able to follow along, then do the activities with C.
It was fun having all of the songs in the different volumes in the same workbook, so I could see what the other songs were about. I know C would enjoy learning from the other songs.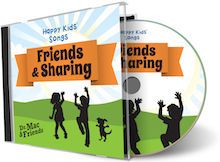 B's Thoughts (boy, age 10, officially in fifth grade):
I liked Happy Kids Songs. One thing I did not like was that there was a separate workbook for each volume. I think that would have been easier.
I think it would be good for children younger than me.
C's Thoughts (girl, age 8, officially in third grade):
It was fun listening to the songs. They were really good. I did not have a favorite. I listened to them at the library, while helping Mama, and whenever I wanted to.
The workbook was nice. I liked working on it.
The songs are good for people of all ages.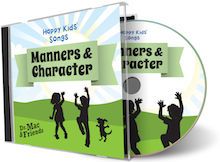 Dad's Thoughts:
Dad was not available.
Mama recommends!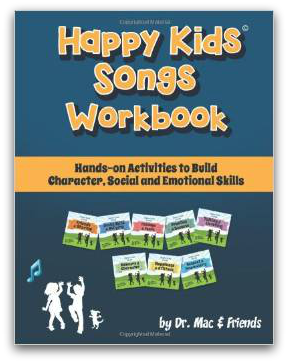 Social Media Links!
Facebook: https://www.facebook.com/happykidssongs
Twitter: @howsyourfam
YouTube: www.youtube.com/user/4DrMacMusic