We received this for review purposes!

Product Links: The 7 Minute Life™ Daily Planner
Vendor Information Link: The 7 Minute Life
Age Appeal: adult
Format: This is a 7.3" by 8.5" physical planner with 270 pages for ninety days.
Price: $24.95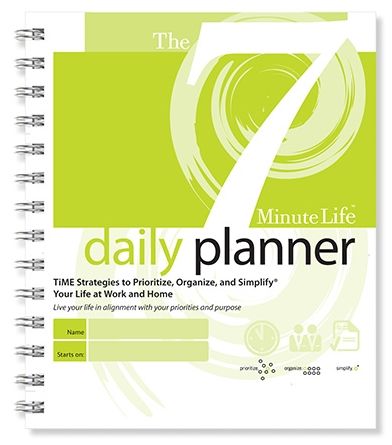 Did you know that the average adult has an attention span of only seven minutes? That is what The 7 Minute Life and The 7 Minute Life Daily Planner is based upon. Using seven minutes to prioritize, organize, and simplify your life.
This 7.3" by 8.5" planner is contains many ways to help you prioritize, organize, and simplify.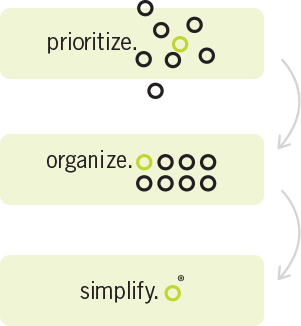 You will:
Prioritize your top ten values
Discover your purpose
Establish 90 day goals (for work and home)
List all of the unfinished tasks you have (for work and home)
List things that are cluttering you mentally
List home repairs needing to be completed
List people you need to stay connected with
List annual projects and tasks
And most importantly the daily report with, 5 before 11, "7 Minute Life" Connections, daily expenses, etc.
There is even more in this 270 page planner.
This twelve minute Video explain how The 7 Minute Life Daily Planner works.
Our Experience:
I was excited when I learned about this daily planner, because I thought it would help me become more organized and reach my life goals. I felt very blessed when I was chosen.
When it arrived in the mail, I sat right down and started reading and studying it. I thought it was really nice that there were ten pages of instructions and ideas to help me fill out the important parts of my planner. Allyson Lewis (the person who developed the planner) has filmed sixteen videos that are available at The 7 Minute Life website, which had some information that was not in the book. I thought it was nice having the option to either read the instructions or watch the videos.
I spent a few days reading the instructions filling out the goals, unfinished tasks, lists of connections, and learning what my purpose is. It was easy for me to select what values were important to me, but I was not sure what my purpose was or how to develop it. I finally decided that currently my purpose in life deals with my family. My children and their education (since we homeschool) and my husband is currently a large part of my purpose in life. My gifts and talents are to be focused on them until they are grown. It helped me realize that I need to cut back on some things that I have been doing on the internet.
I had fun with the daily progress reports. I tried to do my best to always complete my 5 before 11, unfinished tasks, and connecting with my "7 Minute Life" Connections. The daily progress reports helped me decide what was important and needed to get done.
I plan on continuing this program. I really want to be successful with my life as a wife, mom, and reviewer and I think the The 7 Minute Life™ Daily Planner will help and guide me to success.
Mama's Thoughts:
Since I do not work outside the house I had a difficult time deciding what was work and what was home when it came to unfinished tasks and goals. I decided that my blog, reviews, and homeschooling was work and everything else was home. Once I decided that out, it was much easier to fill out the pages.
I thought some of the lines were close together and it was hard to write in them. I had to find a pen that had a fine point.
I loved that it was a spiral notebook and laid flat. It was nice to have it laying out on the desk, so I knew what I needed to do during the day.
I started off my 5 before 11 with simple tasks like taking care of the dogs, Bible study, and fixing fence. I found that when we had to do chores at seven then go chase cows and fix fence, I had a very difficult time finishing the 5 tasks if they took a long time. I had to make sure it was something I could easily do. That is one of the reasons why I added fixing fence to my list.
It was initially hard for me to discover my purpose in life, but then I realized that I could have my purpose change. I can always a major focus, like pastoring, but who it focuses on could change. Right now my focus is on my children and husband, but after my children grow up, I can focus on others.
I know that there is the monthly progress report, but I would have benefited from a weekly progress report, because then I could see if I on track with my plans. Sometimes I have need all the extra help I can get.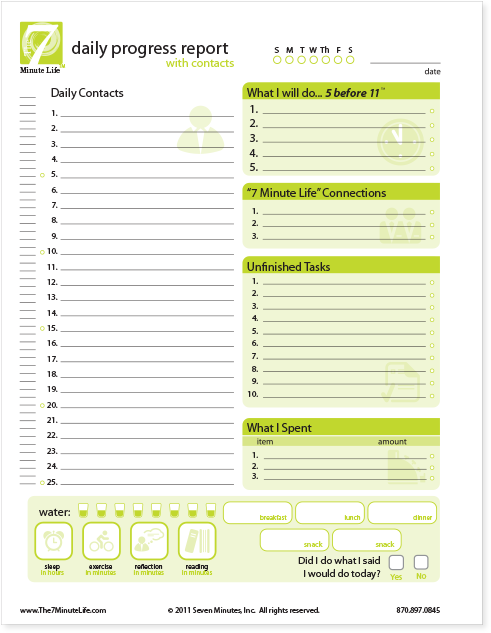 B's Thoughts (boy, age 10, officially in fifth grade):
Since this was for adults, B did not take part in this review.
C's Thoughts (girl, age 8, officially in third grade):
Since this was for adults, C did not take part in this review.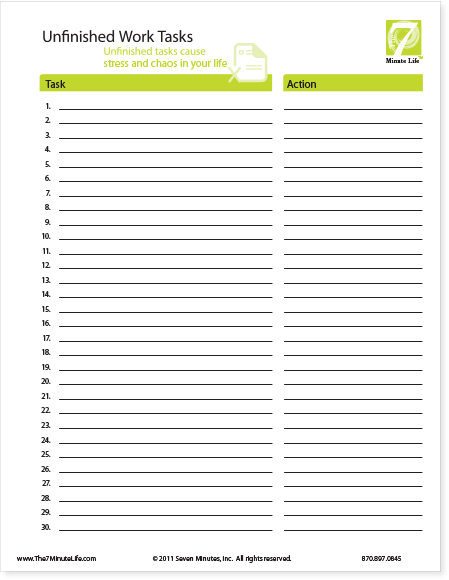 Dad's Thoughts:
Dad was not available.
Mama highly recommends!
Social Media Links:
Facebook – https://www.facebook.com/The7MinuteLife
Twitter - https://twitter.com/allyson7minutes
Pinterest - http://www.pinterest.com/the7minutelife/
Google+ - https://plus.google.com/+AllysonLewis7/posts
You Tube - https://www.youtube.com/user/AllysonLewis (There are a lot of good videos)