We received this for review purposes!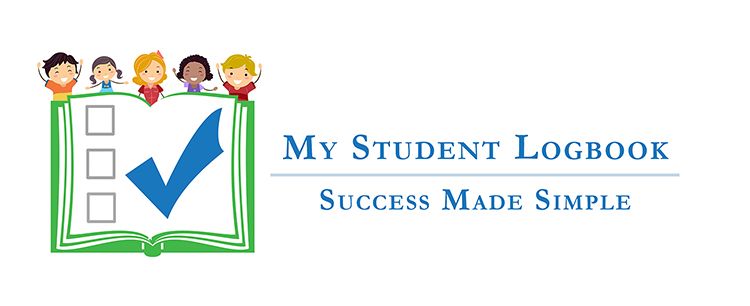 Product Links: My Student Logbook
Vendor Information Link: My Student Logbook
Age Appeal: 2nd grade and up
Format: Dated My Student Logbooks for the current school year (August 1 – July 31) or Dated My Student Logbooks for the calendar year (January 1 – December 31) or Undated My Student Logbooks, PDF or physical copy, there are also different cover choices available
Price: $15 per physical book or $20 per family use license PDF or $10 per single use license PDF
Does your state require you to record what your children do for school or do you and your children like to keep track of what is happening?
The Student Logbook could be just what your family needs. This system involves writing a checklist of tasks, how much time it should take to complete the task, and then checking it off each day when each task is done. This checklist can be used week after week for as long as needed or it can be done as often as needed.
In the back of the logbook there is an All About me page, Prays and Goals page, Bible Verses Memorized page, Books Read pages, Events, Projects, Field Trips, Presentations, Activities pages, Test Records pages, and Year Highlights: My Favorite Memories from this Year page.
Our Experience:
B was very excited when I told him about the chance to be able to review My Student Logbook. He wanted to be able to make a list of things to do, so he made sure he had gotten them done daily. B was very excited when we were chosen and when it came in the mail. It had a wonderful plastic cover, which protected the Freedom cover he had chosen.
When we got the package he opened it right away, started looking at it, and started setting it up. He tore out the needed page, glued it in, and began to write down his schoolwork and other tasks that he needed to work do daily. Every day he would look at the list, then check off what he successfully finished. He also worked on filling out the special sections in the back of the book.
As I saw him work on his logbook I saw that it was something that would benefit C as well. I plan on having B continue filling his out. I plan on purchasing one for C.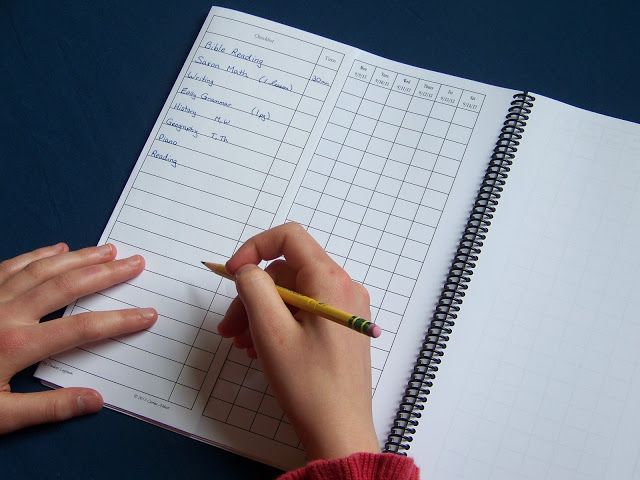 Mama's Thoughts:
I really like this student planner. It means that either B or I can write down everything that B needs to do for school and how much time it should take him. It gives him the chance to take control of when he does his work. All I need to do is require that it be done by the end of the day. The fact that the schedule can be changed when we need it to be or not at all is great too.
I think this is the perfect lesson planner for homeschoolers, because each child can have their own book. When they have their own book they can take control of their lives and lead an organized future. It can work perfectly for a keepsake for the future or to show the state what has been done for the year.
The extras at the back of the book were an added bonus. B had a lot of fun filling out the All About Me section. I learned more about him when I read it. He was super excited about making a list of books he had read.
I liked having the instructions in the front of the book. They were very clear and B knew exactly how to set it up.
While this product is good for elementary school age children, I think it is perfect for people in high school. It would be a great way to keep track of everything that was done during the school year. According to the instructions it can also be used to help create transcripts.
B's Thoughts (boy, age 10, officially in fifth grade):
I think this would be fun if it was an app. I liked the "All About Me" page. I liked the space where you could put down your favorite holiday. I liked that I could list the books I read. I liked the Year Highlights. I thought it was super cool that you could do the whole year on one checklist.
I think this would be good for kids my age and older.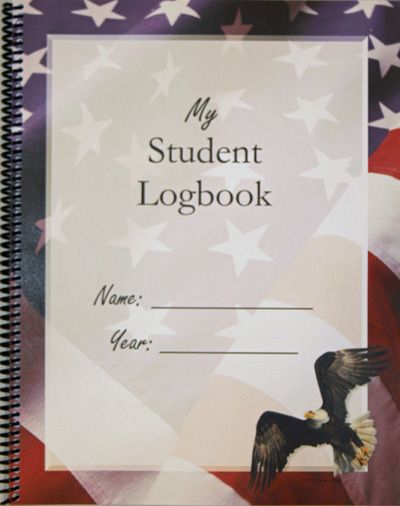 C's Thoughts (girl, age 8, officially in third grade):
C did not participate in this review.
Dad's Thoughts:
The Student Planner provides a needed means to recording your student's courses, the time spent on each course, and any necessary comments that pertain to those courses.
The design of the planner was made with the intention of keeping costs down for the homeschooling family. I think however, that instead of tearing out sheets, folding them over and then taping it to the back of a weekly chart the design could have been made more efficient by printing the Course List, the Comments section, and the Daily Schedule (by the week) in landscape so as to get all three on one page. This does mean that the courses would be re-written every week and that exercise could be used as part of a writing course. The main benefit is that you have all the documentation on one sheet.
I'm glad that the My Student Logbook was created to assist students and teachers track their homeschool lesson plans. It's definitely worth looking at.
Mama highly recommends!
Social Media Links:
Facebook – https://www.facebook.com/MyStudentLogbook
You Tube -- https://www.youtube.com/channel/UCMxzpy91vov8a8nDpyp2ihQ