We received Sacagawea by Karla Akins for review purposes.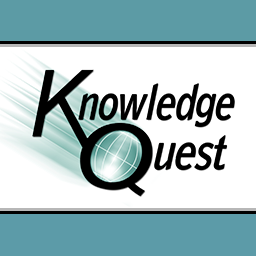 Product:
Sacagawea (Brave Explorers Every Child Should Know) Complete PDF e-book
Vendor Contact Information: Knowledge Quest
Age Appeal: 10 and up
Format: Kindle e-book
Price: $4.97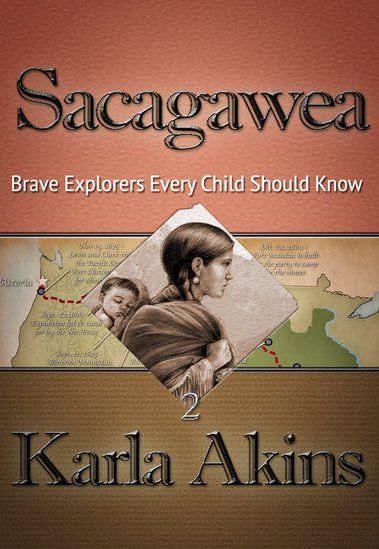 Sacagawea is an interactive historical novel. It was released in four episodes- Stolen, Passage, Survival, and Equal. They are now all together in Sacagawea.
This book is an account of Sacagawea from when she was stolen by the Hidatsa, to the end of her time with the Corps of Discovery. As the reader delves into Sacagawea's life, more can be learned by clicking on the highlighted text which goes to websites describing more. Some of the subjects are prairie dogs, blue grouse, and currents.
Excerpt from Sacagawea.
Our Experience:
We have been studying Sacagawea and the Corps of Discovery this year for school, so I was excited to have the chance to read this book to B and C. Since we had it on the Kindle, we could read it in the house or outside. We decided to read it outside, because the weather was perfect. We read for 30 minutes each time and it was so much fun reading the time flew by. B and C also enjoyed going to the links for the different websites in the story. We all enjoyed reading and learning more about Sacagawea.
I Liked:
Karla Akins put a lot of effort into writing this book. There were great descriptions and she included sections from Lewis's journal.
The children had fun checking out the links while we were reading the story.
I liked the inclusion of the Shoshone Indian history, especially Coyote.
As I was reading, I felt like I was there with the Corps of Discovery.
Disliked:
I would have like a list of sources.
What B (boy, age nine, officially in third grade) Likes and Dislikes: It is a good book. You learn a lot. You learn things that you don't learn in other books, like how sick they were, especially Sacagawea. I also like that the author's opinion about Sacagawea was included.
I think this book is good for kids my age.
What C (girl, age seven, officially in first grade) Liked and Disliked: I liked Sacagawea, because she helped to find food for the Corps of Discovery. I liked Seaman, because he was a nice dog. It would be good for kids my age.
Dad's Call: Not available for this review.
Mamma would definitely recommend Sacagawea (Brave Explorers Every Child Should Know) by Karla Akins!