We received this for review purposes!
Product Links:
Starting a Micro Business (book)
Running a Micro Business (book)
Micro Business for Teens Workbook
Vendor Information Link: Micro Business for Teens
Age Appeal: This is ideal for ages 10-18.
Format: physical book
Price: Starting a Micro Business ($9.95), Running a Micro Business ($9.95), and Micro Business for Teens Workbook ($14.95)
Micro Business for teens was started by Carol Topp, CPA. She began it, because she was unable to find any business books that were designed with teens in mind. These books include examples of teens that she personally knows and specific steps on how to build a business and reach your goals.
In Starting a Micro Business you will learn:
What a micro business is (simple, educational, etc.)
Business ideas for teens
How to use little start-up money
How to write a business plan
and more!
In Running a Micro Business you will learn:
How to make a marketing plan
What it takes to make a good sales presentation
How to keep records
Time management
and more!
The Micro Business for Teens Workbook takes everything that is learned in the books and helps you to plan and begin your business.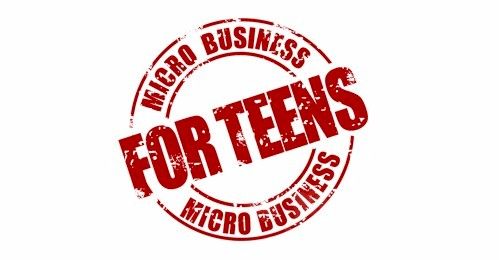 Our Experience:
B has been wanting to start his own business for about a year, so when we were chosen to review the two books and workbooks from Carol Topp's Micro Business for Teens, I knew B was going to have fun and a good beginning for his own business. I knew I was going to have fun working with B on his business and working on my own. I also wanted to see if C would be interested in working on her own business.
Since we have Starting a Micro Business, Running a Micro Business, and the workbook (I recommend that you purchase all of these at the same time), B and I would read the chapter in the book and then do the corresponding pages in the workbook. I took some of the ideas from the books and worked on them individually with C.
B did a wonderful job reading the chapters and doing the workbook. He decided what he would like to do for his micro business, an author. He is working hard to put all of his business plans into action. I have decided upon a business as well. I really like the idea of no start-up costs, so I am going to work on selling e-books. I have lots of ideas coming to my mind. C has decided to put her plans on hold for now. I am sure she will pick it up again when she is a bit older.
Mama's Thoughts:
I thought the books and workbook were excellent. They included so much information and worked together flawlessly. I am very grateful for Carol Topp and the time and effort she put into this program. It will be a blessing to all who use it.
One of my favorite parts of this program is all of the examples Topp gives about other teens and their businesses. They helped B realize what could be done and how to do it. For me the examples and quotes were inspiring. It was really helpful for us to have the quotes from famous people and Bible verses, because it helped us be perseverant.
I have looked at a variety of business books in the past, but none of them are as good as these. I think they would work well for adults as well as teens. Everyone needs to have good business books and a plan that will help them become successful.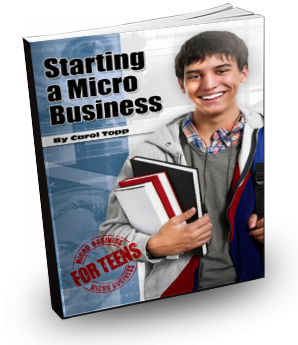 B's Thoughts (boy, age 10, officially in fourth grade):
I really, really liked Micro Business for Teens. My favorite part was in Starting a Micro Business chapter two. In chapter two there were different ideas for micro businesses. I enjoyed reading through the ideas. I also liked writing the business plan in the workbook.
I have decided to become an author. This system really helped me to make the choice.
I also liked Running a Micro Business. I liked how it told about having good customer service. My favorite part for each book are all the short stories about different micro business owners.
There was nothing to dislike. Overall I would highly recommend Micro Business for Teens.
C's Thoughts (girl, age 8, officially in second grade):
It was fun to brainstorm for business ideas, but right now I do not want to start a business.
It would be good for people older than me.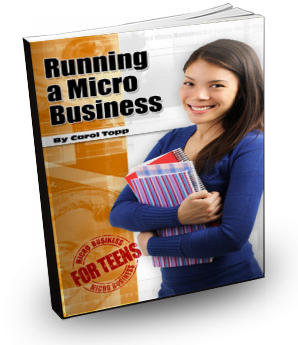 Dad's Thoughts:
Carol Topp has done a superb job with her Micro Business for Teens books. She presents the information for starting and running a micro business in an easy to read way that makes keeps kids' attentions. Her Micro Business for Teens Workbook reinforces the reading and prepares kids for doing. She breaks down the details into an easy to understand format that shows just how easy it is to get a business up and running. Of course the toughest part of this process is deciding what you would like to do.
As the state of our economy continues to make the news headlines, our kids can clearly see that they will need to pursue other ways of making money. Gone are the days of someone entering the workforce and remaining with that one employer for 40 or 50 years. Having to work for a year to get 5 days of paid vacation, watching health care costs soar while wages remain stagnant, promotions from the lower ranks are dwindling are all things that can be solved by starting and running a micro business. Carol presents some great business ideas for teens to do while living at home, going to school, participating in sports and still having a social life.
Kudos to Carol for taking the time to create a business learning program for kids!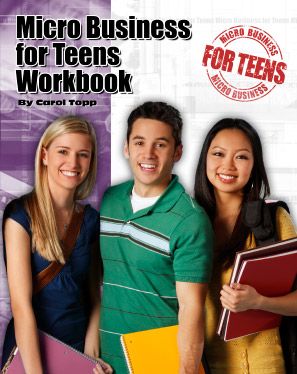 Mama highly recommends!
Social Media Links for Micro Business for Teens: