We received this for review purposes!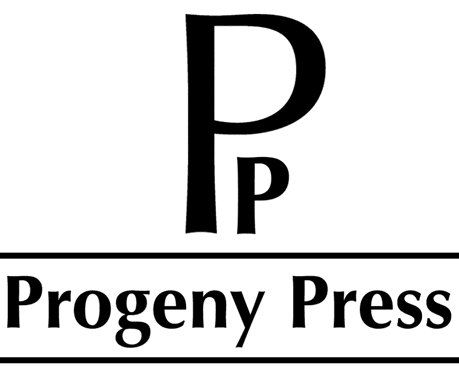 Product Links: Little House in the Big Woods study guide
Vendor Information Link: Progeny Press
Age Appeal: Upper Elementary: Grades 3-5
Format: Interactive PDF
Price: As of June 3, 2014- $16.99
Does your family like the Laura Ingalls Wilder books as much as our family does? Your family can read Little House in the Big Woods, then work on the study guide from Progeny Press. Progeny Press is a Christian Publisher run by Michael and Rebecca Gilleland.
The study guide can be used either as an interactive PDF or a downloadable one. The study guide includes vocabulary and question sections along with fun projects and activities. The projects and activities include cooking, games, and field trip ideas. Each question section includes Bible verses and questions to help the students learn more about themselves and Laura.
Our Experience:
My family really enjoys reading Laura Ingalls Wilder's books and learning more about her family and where they lived. B and C have been to Burr Oak, Iowa where Laura lived with her family for a short time.
This study guide helped them comprehend the book better, understand the vocabulary, see how God tied into their lives, and participate in fun activities and projects.
B and C were eager to begin reading the book and work on the questions. We read the book two chapters at a time and then worked on the questions. This study guide can be completed on the computer, but B and C prefer to write their answers, so I printed it off for them to write on. After we read the chapters B and C would work on the vocabulary, then continue on with the questions. It took C longer than B to finish the vocabulary definitions, so he would work until she was done. Each day of the school week I would have them work on it for 20 minutes. We worked on it each day so the information would be fresh in C's mind.
We did the different projects and activities when we were done with each section. Sometimes if there was a fun and easy activity we would do that as a break from the writing activities.
Mama's Thoughts:
I really liked how this PDF could either be done on the computer or printed out. Printing things out can cost a lot of money, so it works nicely when the student can do the work on the computer. Doing the work on the computer also strengthens their typing skills.
One of my favorite parts of this study guide was the "Projects and Activities" section at the end of each section of questions. We had fun making the different foods like Hasting Pudding and going to a cheese factory to watch them make cheese curds.
Since there was not a separate teacher's guide I was glad that there was a note to the instructor, so I knew what the children needed to do and what to expect. B and C were working on an upper elementary guide, but it was discussed that each high school study guides is given one-fourth credit.
B's Thoughts (boy, age 10, officially in fourth grade):
The Little House in the Big Woods Study Guide involved too much writing for me. When I typed it it was o.k. I liked the projects and activities. My favorite activity was "Play a Winter Preparation Game." I liked this game, because we pretended to be squirrels to find things. We hunted for sunflower seeds. My favorite part of the study guide was about the chapters "Sundays" and "Two Big Bears." I liked it, because in "Two Big Bears," Ma slaps a bear. I also really liked the vocabulary section.
I think this would be good for kids my age and older.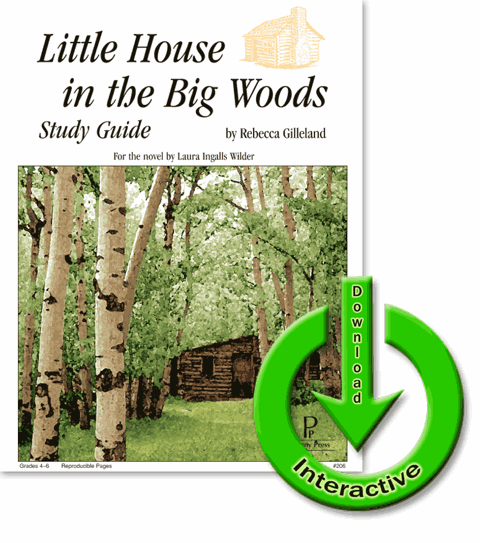 C's Thoughts (girl, age 8, officially in second grade):
It was fun playing the "Winter Preparation Game." We were able to go to a cheese factory and watch them make cheese curds. I didn't really like doing the vocabulary, because it was difficult. I liked reading the chapters and answering the questions.
It is good for kids my age and older.
Dad's Thoughts:
The Little House in the Big Woods study guide by Rebecca Gilleland is an interesting way to learn about book stories by reinforcing the knowledge learned from reading them. In this case the book is Laura Ingalls Wilder's Little House in the Big Woods. The guide asks in depth questions, asks for definitions of words used, and has activities that are fun for kids to do. This guide is well thought out and will help you have a better understanding of what life was like for Laura when she was growing up.
(Our Hasty Pudding)
Mama highly recommends!
Social Media Links for Progeny Press: