We received At Home in Dogwood Mudhole, Volume One, Nothing That Eats, by Franklin Sanders, for review purposes!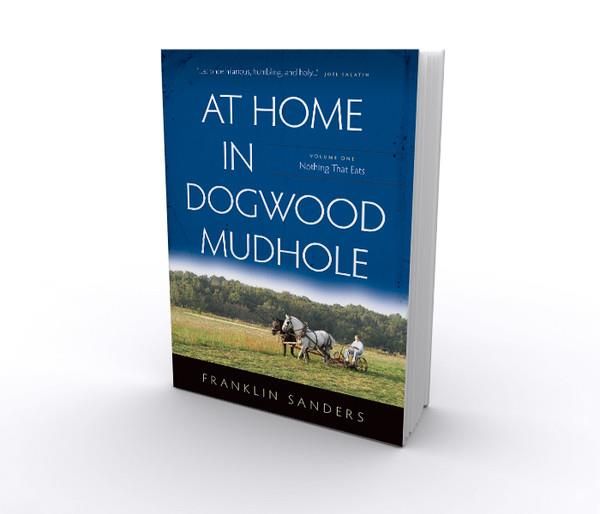 Product Links: At Home in Dogwood Mudhole
Vendor Contact Information: Franklin Sanders from At Home in Dogwood Mudhole
Age Appeal: Adult
Format: 379 pages, is available in paperback, Kindle, ePub, or PDF
Price: $22.95 for the paperback, $16.95 for ebook formats
At Home in Dogwood Mudhole, Volume One: Nothing That Eats, by Franklin Sanders, covers the time from June 1995 to September 2002 and has been taken from his newsletter, The Moneychanger.
In this volume, Y2K is foremost in the minds of Franklin Sanders and his wife, Susan. They also want to leave some of the stresses that modern life brings, behind. They decide to move to a farm with their children and their families.
They move several times and finally settle on a farm near Dogwood Mudhole. There the families have lived together with a variety of dogs, chickens, horses, and other livestock.
Please check out this Sample Chapter!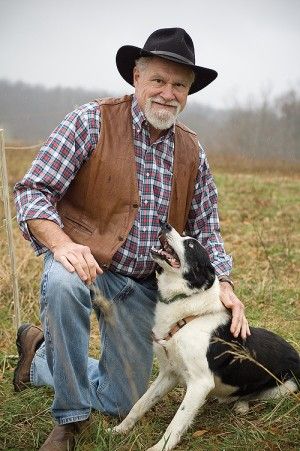 Our Experience:
I always enjoy reading memoirs and my children enjoy listening to them.
I decided that I would read the book first, then I would read the parts that I thought would be best for the children. B and C listened to stories about chickens, pigs, and dogs.
I gave the book to Dad and he read it on his own.
Mama's Thoughts:
I liked the use of photos and maps. It made it more personal for me. It was fun seeing the family at Civil War functions, their horses, dogs, and more.
Since I have never read his newsletter, The Moneychanger, it was great being able to read what was happening in their lives over the years. I would think that it would have been fun for Sanders to go over what had happened in his life while he put this book together.
I thought it was great to have the addresses and websites of different places that he thought were important like Redwood City Seeds. It would have been great to have a list of them in the back of the book for easier access.
I grew up on a ranch with horses, cows, dogs, and chickens. I found that I could relate to the life the Sanders live.
My favorite parts of the book involved the chickens and pigs. I couldn't believe the antics, especially with the pigs. These stories had me laughing, really laughing.
I thought the length of each chapter was great. They were short, so I could read them when I didn't have a lot of time.
My brother and father enjoy reading books like this so when I see them again, I plan on sharing it with them. I know they will enjoy the book as much as I have.
B's Thoughts (boy, age nine, officially in fourth grade):
I liked what Mama read to me. I liked the parts about the Sanders family getting poultry. Those parts were kind of funny.
I think this book would be good for people older than me. I think this book is a very good product.
C's Thoughts (girl, age seven, officially in second grade):
I liked the photos. I liked the stories Mama read to me. It would be good for people my age and older.
Dad's Thoughts:
I found At Home in Dogwood Mudhole to be an enjoyable read. Franklin Sanders provides an entertaining story telling of his life events that will keep you coming back for more. His chapters are just the right length for good stopping points, even though you won't want to put the book down. This is a book that we'll read to the kids at home and on road trips. I personally look forward to reading volume 2.
Mama thought this book was great! You should buy a copy today.