We received French Essentials for review purposes!

Product Links: Full Access Program (one full year, all modules, of their French lessons)
Vendor Contact Information: French Essentials
Age Appeal: ideal for grades 3-8
Format: online exercises and tests, downloadable lessons (PDF format), and workbook (PDF format)
Price: $149.95 for one year of access for all of the modules, $69.95 for 90 day access per module

Does your family want to learn French with a combination of PDF Lessons, workbook, and online exercises? French Essentials could be just the program for you. It is divided into five modules and each module can take a year if the children are younger, and less if the children are in high school.
Our Experience:
B has been wanting my mother to teach him how to speak French for a while, but their schedules have never worked out. He was very interested to try French Essentials.
C was not interested in learning French, so B and I worked together after she went to bed. I did have C work on a couple of lessons, so she would know if she liked the program.
B and I would usually work on the PDF lesson on Monday night, then Tuesday night he would work on the workbook, and the rest of the week he would work on the online exercises and the test. We would spend time during the day speaking the French we had learned.
Mama's Thoughts:
B was always excited to learn and work on his French lessons. It made me happy to see him so excited. He was even happy if he got the answer wrong. This has been one of the few subjects that does not upset him when he gets the answer wrong.
In the PDF lessons were the links to videos which had different speakers. We had a hard time knowing how to correctly pronounce the words, because each speaker said it differently. It would be nice if each person said the words the same, especially for those of us who have never worked with French before.
I thought the combination of online activities and PDF exercises were perfect. B was able to learn how to say and spell the words correctly with all of the practice he did.
I would like to see a basic daily lesson plan. I was not sure what to do on a daily basis, so B and I accomplished what we could do in 30 minutes.
The parent's section of the French Essentials website includes a FAQ section, details about each module, free samples and more. I thought it was a great resource.
B's Thoughts (boy, age nine, officially in fourth grade):
Bonjour!
Comment vous appelez-vous?
Moi, je m'apelle B. Et Toi?
Enchanté!
I really liked French Essentials. It was a good product if you want to learn French. I liked how the online exercises opened up in a new tab, however in module 5 it did not. I did not like that. I liked the workbook.
I think this product is good for kids my age and older.
Au revoir!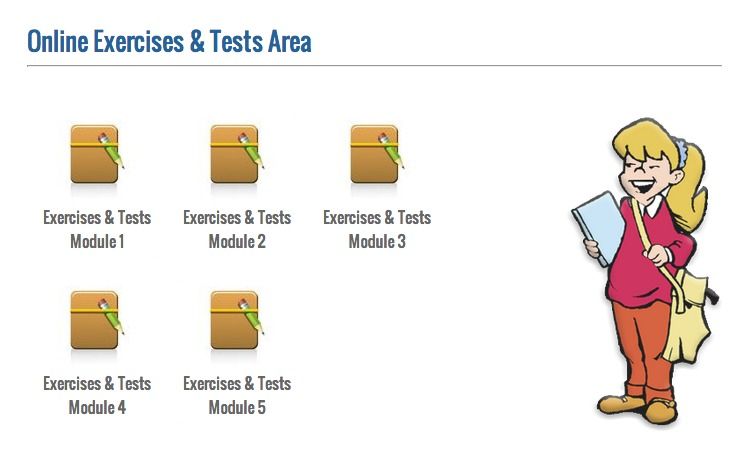 C's Thoughts (girl, age seven, officially in second grade):
I liked what I did. It was fun learning how to speak French. It would be good for children my age and older.
Dad's Thoughts:
B has been working on their French at French Essentials.com and thus in the last few weeks I have been met with various French greetings and phrases upon my arrival at home. I work for a French multinational company so I interact with the French language on a weekly if not daily basis and I am impressed with how well B is learning his lessons. The lessons are presented audibly with visual aides and are reinforced in English. This method works well.
While the teaching method is solid there are some rough edges that need to be addressed about the website. One is that the program runs best in Firefox. That's ok with me as I am used to using multiple browsers and Firefox can be downloaded for free, however, this fact should be boldly stated on the Parent page even though it is listed on the Free Registration page. Let parents know from the get go. At the beginning of each module instructions are provided on how to make the most of the lessons. I found the instructions wordy and lengthy. People like quick and simple. If the instructions are put into single line bullet points it will clarify the instructions and get people into the lessons quicker.
The biggest issue is web page navigation. Once you select your module the page quickly comes up with the instructions and you can scroll down to get a listing of lessons and their respective tests. Click on the lesson you want and you are redirected to Quizlet's simple and clean lesson web page. It's good, but, when you want to navigate away from this page back to the instruction/lesson page you can't. You're taken to a different page on Quizlet.com and you can't easily get back to FrenchEssentials.com. You can get back to what you were doing by clicking on "Flashcards" but that still doesn't return you to the instruction/lesson page. Anyone should be able to do that with just one click.
The teaching is solid, it works, and is a good program for learning French, but until the web page navigation flows better I would hold off on signing up. Once that issue is resolved French Essentials will be time and money well spent.
Mama definitely recommends French Essentials!